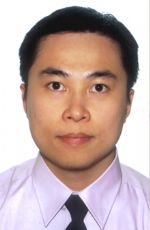 About the Presenter:


Dr. Yeung received his bachelor's degree at Queen's University, Kingston, Ontario, Canada. He did his medical training at the University of Toronto, where he also completed a Masters in Neuroscience. Currently, he is in the 3rd year of the Ophthalmology residency program at Queen's University and Hotel Dieu Hospital in Kingston, Ontario, Canada.

He is origianlly from Hong Kong, PRC and Vancouver, BC, Canada.