< Back to titles

> Poster home

> View all slides

> View additional images/videos



About the Presenter:


Born in 1977 in San Luis Potosi, Mexico. Attended Med School at the Faculty of Medicine at the State University in San Luis Potosí. Did my posgrade in Ophthalmology at the Asociación para Evitar la Ceguera in Mexico City, for three years and completed one year of fellowship in the Anterior Segment of the eye supported by the Universidad Nacional Autónoma de México. Have Certification by the Consejo Mexicano de Oftalmología since May 2008.



Authors:
Marquez-Alarcon, Leticia G.; Fuentes - Cata¤o, Martha C.; Fernandez-Mu¤oz, Erika; JimŠnez Rosas, Diana F.
Go to slide:
1 2 3 4 5 6 7 8 9 10 11 12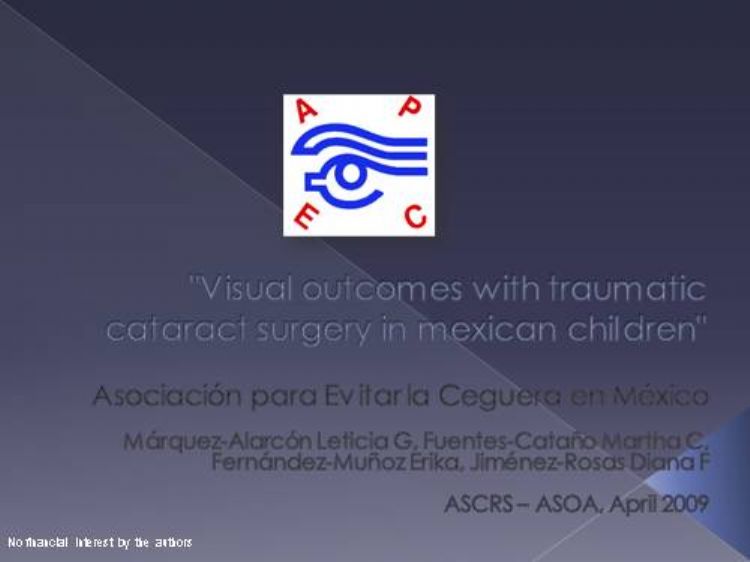 Loading image. Please wait
Visual Outcomes with Traumatic Cataract Surgery in Mexican Patients