< Back to titles

> Poster home

> View all slides

> View additional images/videos



About the Presenter:


Reecha Sachdeva, MD
Undergraduate and Medical School completed at George Washington University (Washington, DC).
Internship completed at Cabrini and Beth Israel Medical Centers (New York, NY).
Currently in PGY2 position at Cleveland Clinic Cole Eye Institute Residency in Ophthalmology (Cleveland, OH).



Authors:
Sachdeva, Reecha; Sepulveda, Ricardo N.; Barakat, Mark R.; Schoenfield, Lynn; Sears, Jonathan; Dupps, William J.
Go to slide:
1 2 3 4 5 6 7 8 9 10 11 12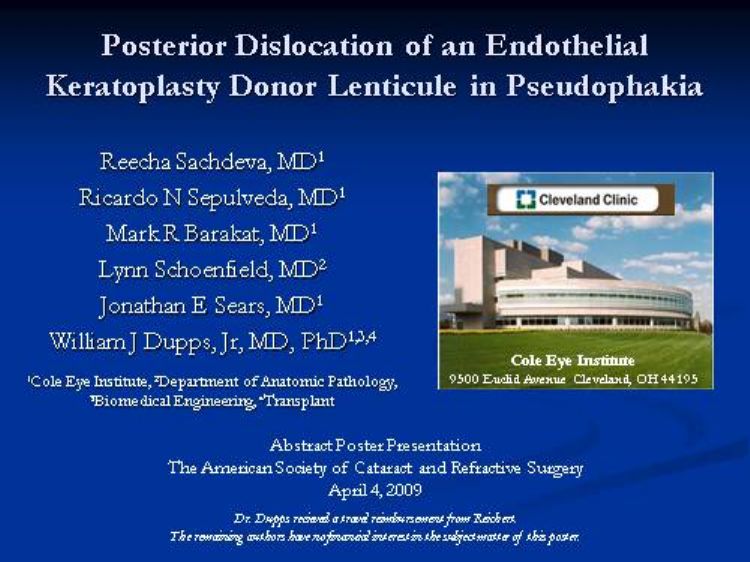 Loading image. Please wait