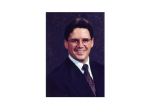 About the Presenter:


Dr. Joseph Blondeau is a clinical microbiologist and Head of Clinical Microbiology at Royal University Hospital and the Saskatoon Health Region in Saskatoon, Saskatchewan, Canada. Dr. Blondeau is also an Adjunct Professor of Microbiology and Immunology and a Clinical Associate Professor of Pathology at the University of Saskatchewan. He is a renowned academic lecturer in the fields of clinical microbiology and infectious diseases, antimicrobial agents and antimicrobial chemotherapy and pharmacology.

After completing a two year post-doctoral residency program in Clinical Microbiology at Dalhousie University and the Queen Elizabeth II Health Sciences Center in Halifax, Nova Scotia, Canada, Dr. Blondeau joined the staff at St. Paulís Hospital in Saskatoon. In 1999, he became Department Head for Clinical Microbiology for the Saskatoon Health Region. Dr. Blondeau is certified as a Registered Specialist Microbiologist in Public Health and Medical Microbiology by the Canadian College of Microbiologists, a Specialist Microbiologist in Public Health and Medical Laboratory Microbiology by the National Registry of Microbiologists of the American Academy of Microbiology and a Specialist in Microbiology, American Society for Clinical Pathology Board of Registry. He is also a Fellow of the American College of Chest Physicians.

Since 1993, Dr. Blondeau has developed an active and externally supported research program focused on antimicrobial agents and antimicrobial resistance. He has published over 130 peer review articles in various journals, and has presented abstracts various international meetings. Dr. Blondeau has also published a book called STAT (Steps to Antimicrobial TherapyTM) which is a concise summary of various infectious diseases guidelines from many expert working groups. The 2nd Edition of STAT was released in 2008. His next extension of the STAT series, titled Virology is expected to be published in 2009. Dr. Blondeau also serves as a reviewer for many prestigious journals worldwide and currently sits on the editorial boards of several international journals.