< Back to titles

> Poster home

> View all slides

> View additional images/videos



About the Presenter:


Research Coordinator at Floral Park Ophthalmology, Floral Park, NY. Responsible for collecting data showing the effectiveness of Selective Laser Trabeculoplasty on patients with glaucoma.



Authors:
Miglino, Elaine M.; Natale, Marie T.; Jindra, Lawrence F.
Go to slide:
1 2 3 4 5 6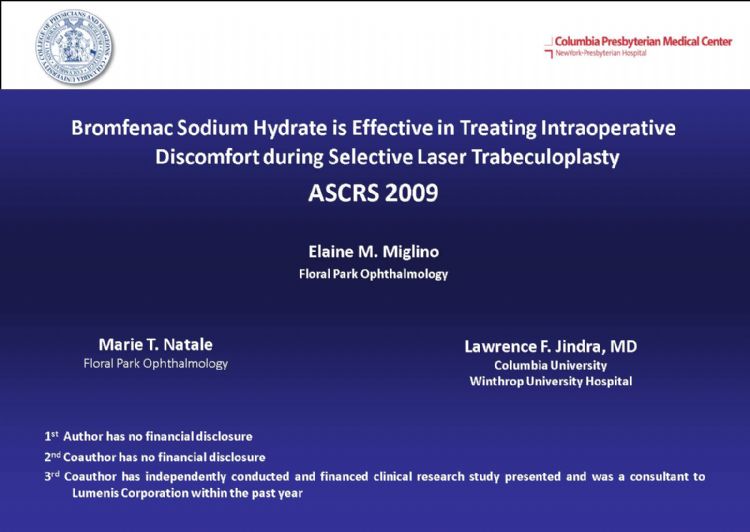 Loading image. Please wait
Bromfenac Sodium Hydrate is Effective in Treating Intraoperative Discomfort during SLT