< Back to titles

> Poster home

> View all slides

> View additional images/videos



About the Presenter:


I am currently serving as a general medical officer in the United States Army. Last year in 2008 I completed my internship at Tripler Army Medical Center. Prior to that, in 2007 I graduated Kansas City University of Medicine and Bioscience. I am applying this year to ophthalmology and hope to start residency in 2011.



Authors:
Sorell, Jason; Nemmers, Suzie T.; Campagna, John D.; McEntire, Shane
Go to slide:
1 2 3 4 5 6 7 8 9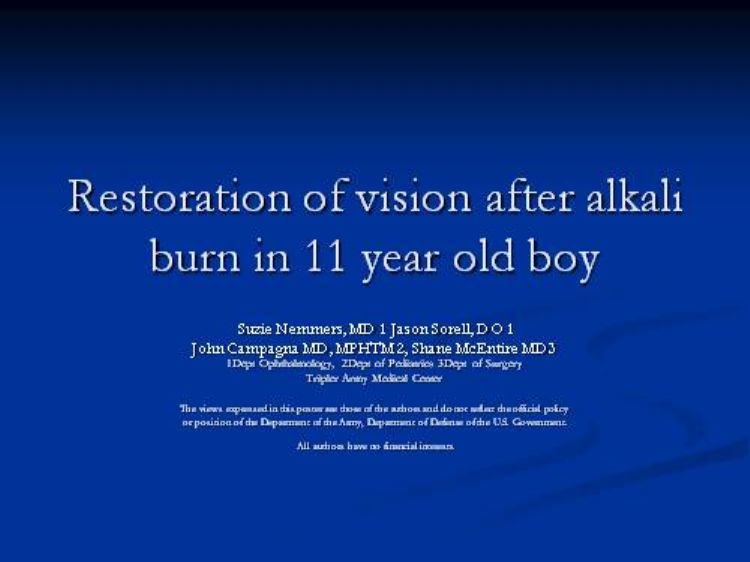 Loading image. Please wait
title slide