< Back to titles

> Poster home

> View all slides

> View additional images/videos



About the Presenter:


Hugo Y. Hsu, M.D., is currently an Assistant Professor of Ophthalmology and Director of the Cornea Service at Saint Louis University in Saint Louis, Missouri. He received his undergraduate degree from Harvard College and his medical degree from UCLA Geffen School of Medicine. He completed his ophthalmology residency at the Doheny Eye Institute, USC Keck School of Medicine and his cornea and external disease fellowship at the Bascom Palmer Eye Institute, University of Miami, Miller School of Medicine.



Authors:
Hsu, Hugo Y.; Israel, Heidi A.; Nacke, Randall; Song, Jonathan C.; Yoo, Sonia H.; Alfonso, Eduardo
Go to slide:
1 2 3 4 5 6 7 8 9 10 11 12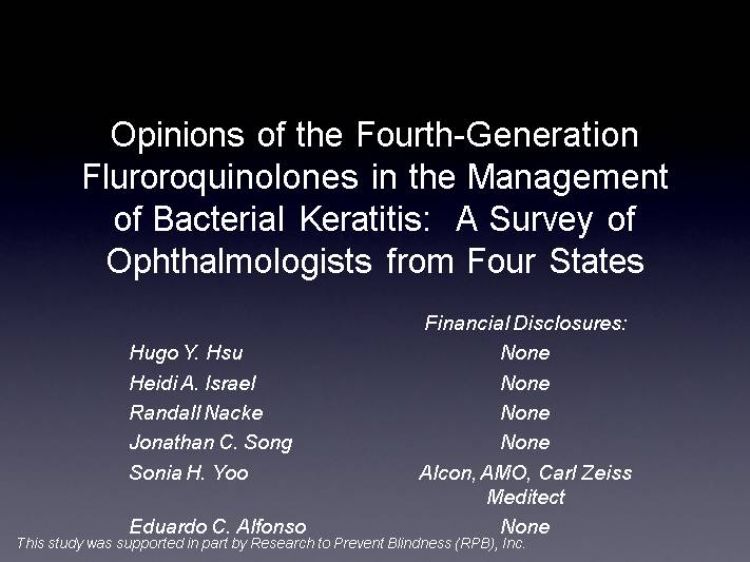 Loading image. Please wait
Title