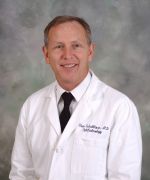 About the Presenter:


Dr. Steve Schallhorn is the Chairman of the Optical Express International Medical Advisory Board (IMAB) and in private practice in San Diego.
Dr. Schallhorn recently retired from the United States Navy. During his naval career he created, initiated and directed the Department of Defense refractive surgery program and served as the first United States Navy Refractive Surgery Program Manager.