< Back to titles

> Poster home

> View all slides

> View additional images/videos



About the Presenter:


Sherman W. Reeves, MD, MPH is a cornea/refractive surgery specialist at Minnesota Eye Consultants, Minneapolis, MN, and an Assistant Clinical Professor of Ophthalmology at the Univ. of Minnesota. Dr. Reeves received his medical and public health degrees from the Johns Hopkins University and his ophthalmology residency training at the Duke University Eye Center, where he served subsequently on the faculty as Chief Resident. Dr. Reeves completed his fellowship training at Minnesota Eye Consultants. He is a past recipient of the Claes Dohlman Society Award, the American Medical Association Foundation Leadership Award and a Harry S. Truman Scholarship.



Authors:
Reeves, Sherman W.; Cloutier-Gill, Noumia; Hardten, David R.; Brown, Marlane J.; Davis, Elizabeth A.
Go to slide:
1 2 3 4 5 6 7 8 9 10 11 12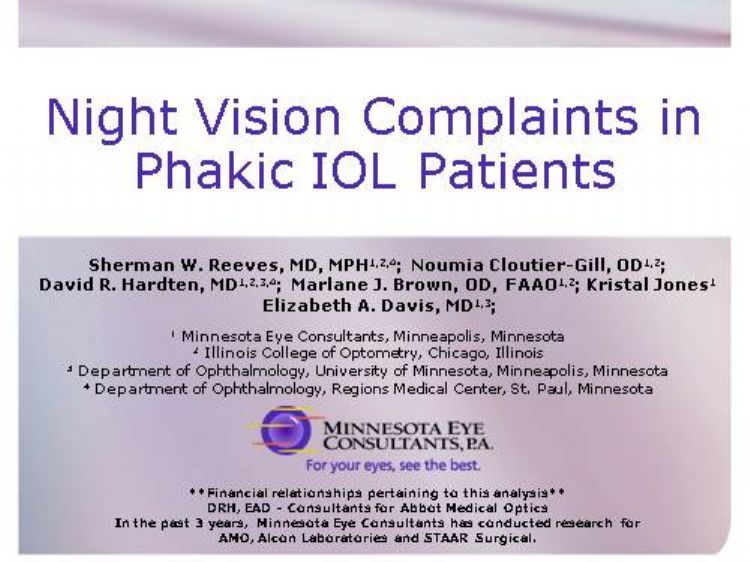 Loading image. Please wait
Title Slide