< Back to titles

> Poster home

> View all slides

> View additional images/videos



About the Presenter:


Michael Ehrlich is a senior resident in ophthalmology at Wills Eye Institute. He received his undergraduate degree in public policy from Duke University and completed his medical school at Jefferson Medical College in his hometown of Philadelphia. He will be working in a general ophthalmology practice in Philadelphia starting in the summer of 2009 and is currently looking for opportunities in Raleigh Durham, NC for 2010 where his wife will be completing her radiology training.



Contact the presenter at:

Authors:
Ehrlich, Michael; Siepser, Steven B.




Go to slide:
1 2 3 4 5 6 7 8 9 10 11 12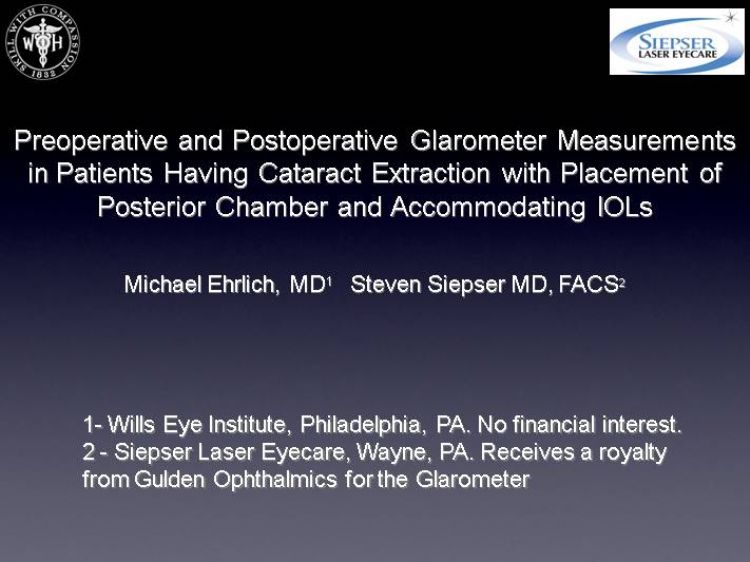 Loading image. Please wait
Title Slide