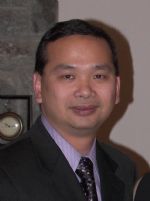 About the Presenter:


Dr. Duong attended Penn State University. After graduating from college and medical school, he completed post-graduate training in General Surgery at the University of Virginia Health Science Center. He went on to Howard University Hospital to complete his residency in Ophthalmology. He completed a fellowship in Ophthalmic Pathology at the Armed Forces Institute of Pathology.
Dr. Duong is currently at the Westfield Eye Center, Las Vegas, NV and a faculty member at Nevada State College, Henderson, NV.
He played the violin, enjoys classical music, playing video games and building computer.